Welcome To EAST VIEW PATRIOT BASEBALL
Your online source for all things East View Patriot Baseball. Get up to date information on schedules, scores, rosters, booster club information and more.
See you at the ballpark. BeliEVe!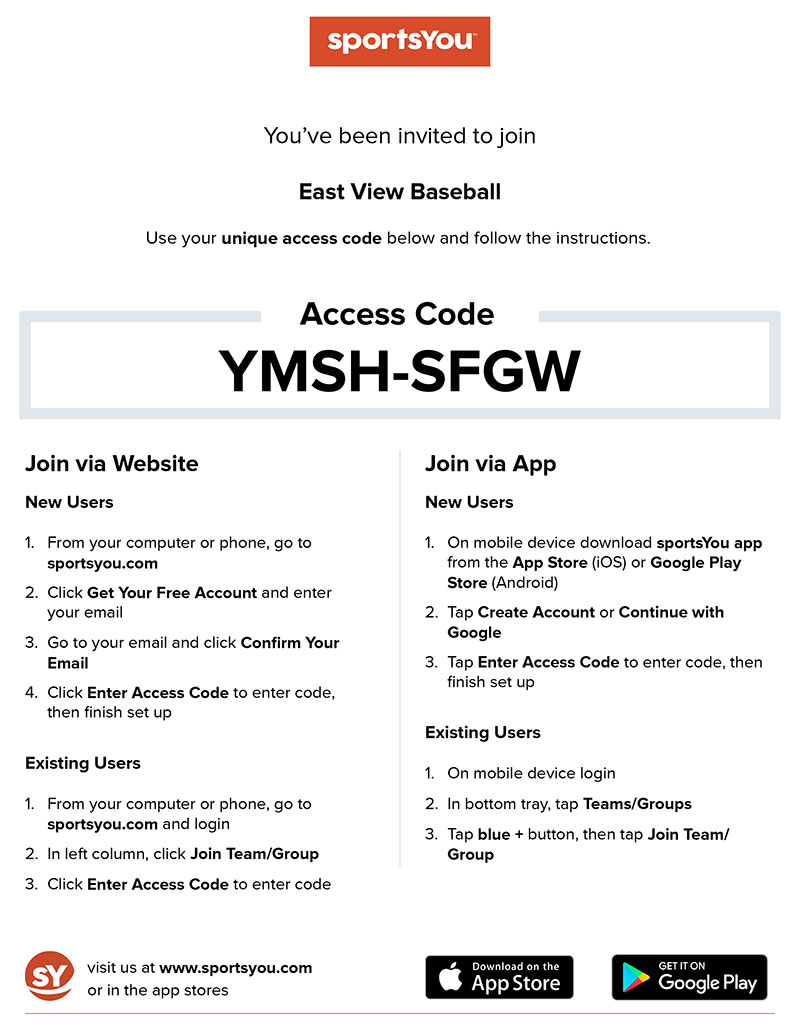 PROGAM/BOOSTER CLUB UPDATES
---
Please use this QR code to make a donation directly to the booster club.  We appreciate your...
read more
Click here to become a 2023 EV Baseball Sponsor
read more
SPECIAL NOTIFICATION
We've noticed that some spectators are parking on the south side of the softball and baseball fields and entering through the back gate, where the umpires enter, without purchasing a ticket. We would like for all spectators to enter through the main entrance where our ticket takers are positioned.
Any spectators that attempt to enter during those times will be directed to go around to the main entrance.